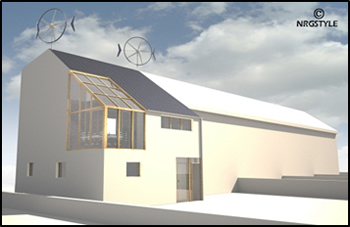 Achievable Urban Sustainability

Our main goal is to create an inspiring example of Achievable Urban Sustainability that can be easily replicated on similar plots nationwide. The aim is to provide an affordable design solution for the ever growing number of people in fuel poverty.

Another key aim is to provide an alternative to Nursing Homes for families looking after the elderly generation; by providing a flexible ground floor layout that could be adapted to give independence within the existing family home.
109 Adamton Road South, Prestwick, is an end terraced house set in generous garden grounds. This is where we will conduct a Feasibility Study to build a Sustainable, ZEMCH House.

This vision and pioneering project has now been brought to life using state of the art design technologies as well as traditional passive design strategies designed and developed by experts in Sustainable Architecture.
In addition to significantly lower energy bills, the scheme would also help to meet ambitious government targets for housing and the reduction of greenhouse gas emissions.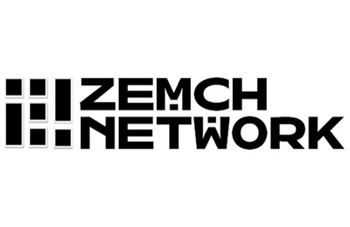 ZEMCH 109 is a Feasibility Study
which aims to:

Build a brand new house
Zero Energy Mass Custom Home in the existing garden grounds of 109 Adamton Road South.

Create a new way of living design: "Achievable Urban Sustainability" by building a cost effective ZEMCH family home.

Provide a living, working model for Achievable Urban Sustainability that can be replicated nationwide.

Provide a living, working, model for Achievable Urban Sustainability with energy performances that can be monitored.

Create a formula to apply to existing housing stock to Retrofit.

Provide training and employment in Sustainable Building Techniques and Renewable Energy Installation.

Provide a versatile internal layout that can be adapted to give families the option to look after elderly relatives who want to remain within the family home.

Raise awareness and educate the local community of the importance of sustainable living and to provide ways on how to achieve it.